Rep Spotlight >> Add a Listing
Rep Spotlight
Targeted Advertising for Optimum Results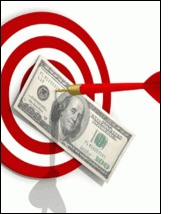 Put your contact information in front of thousands of prospects evaluating home based businesses.
Put your name, contact info, and enrollment link in front of people who are already interested in your company.
Listings include a link to your Facebook page, your Repspace Profile, and the landing page URL of your choice. Listings also include an email contact link that keeps your email address private.
Spotlight Listing
Your spotlight listing will appear on the main profile page and also on the rep directory page for your company.
No more than two spotlight listings will appear when the profile page is viewed, and all Rep Spotlight listings will rotate through the two spots each time a visitor re-loads the profile page, and appear in the top section of the Rep Listing page.
Rate: $25.00 / Month
Regular Listing
Your listing will appear on the rep directory page linked to the company of your choice and rotate through the ad space on the main directory page for your company.
All listings rotation through the top position on the page.
Rate: $10.00 / Month
Click Here to create your Standard Listing Now